Podprti projekti
Seznam
Green Revisited: Encountering Emerging Naturecultures (GREEN) / GREEN: Premisliti zelenost; Srečanja v porajajočih se spojih narave in kulture
Projekt Atol (Partner)
Multimedija in nove tehnologije

KULTURA

2019

300.000 EUR

180.000 EUR

1. septembra 2019 - 28. februarja 2022

Zaključeno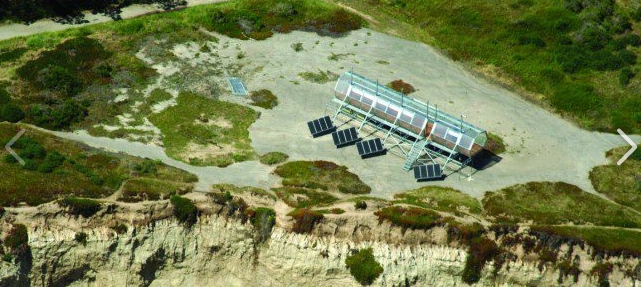 Namen projekta GREEN je bila vzpostavitev nove evropske platforme za kritično obravnavo, umetniške intervencije in trans-kulturni dialog, ki se je loteval kompleksnosti naših odnosov z naravo. Želel je vzpostaviti diskurz, ki presega dualistično obravnavo kulture na eni in narave na drugi strani. Pojmovanje, da smo ljudje izvzeti iz narave je škodljivo, zato moramo to binarnost preseči.
GREEN je hkrati premišljal tudi svojo zelenost, kljub pozitivni konotaciji, ki jih sicer zeleno ima, a ne smemo spregledati, da je tudi to področje deležno nenehnih (in pospešenih) tehničnih posegov, izrab živih sistemov, ekologij in biosfere na sploh.
Partnerji projekta so organizirali serijo delavnic in produkcijskih umetniških rezidenc ter javne predstavitve kot so konference, razstave, programi vključevanja skupnosti in izobraževalni programi.
Projekt Atol je v sklopu GREEN organiziral rezidenčni program SING (Sensing the Invisible Non-Green oz. Zaznavanje nevidnega ne-zelenega). Mednarodni udeleženci so se osredotočali na situacije v biosferi, ki jih brez uporabe tehnologije ne moremo zaznati. Potekala je v dveh fazah, tako da so rezidenti najprej opredelili ožje področje, ki so ga želeli obravnavati, in ki so ga zaznali – morda celo v klasični maniri moralne panike – tudi mediji. Druga faza je bila osredotočena na oblikovanje umetniških in znanstveno informiranih odzivov na konkretno opredeljeno situacijo. Poudarek dela ekipe je bil na dalj trajajočih zaznavanjih, zbiranjih in analizah podatkov ter izvajanju javnih delavnic.
Vsi projekti slovenskega producenta
Tuji producenti pri podprtem projektu
Jauno Mediju Kulturas Centrs RIX

(leader)

Aalto Korkeakoulusaatio SR

(partner)

Association Emmetrop

(partner)

Liepajas Universitate

(partner)

OSLOMET - STORBYUNIVERSITETET

(partner)

STICHTING BALTAN

(partner)