Podprti projekti
Seznam
South and East reaches West (iSE2W) – Reading Balkans
Založba Goga (Vodja)
Ustvarjalna Evropa (2014-2020) - Kultura

Knjiga in prevodni projekti

KULTURA

2017

200.000 EUR

1. septembra 2017 - 31. avgusta 2019

Zaključeno
Literatura, ki ne nastaja v največjih jezikih, vedno težje prodira na velike jezikovne trge. Ob tem pa v teh državah nastaja veliko kvalitetnih knjižnih del, ki ne presežejo lastnih jezikovnih meja. To težavo skuša nasloviti in pomagati reševati evropski projekt South and East reaches West – iSE2W, ki so ga nato zaradi lažje razumljivosti preimenovali v Reading Balkans.*
Namen projekta Reading Balkans: South and East reaches West – digital platform for promotion of writers in post-conflict societies – iSE2W je bil vzpostaviti platformo, namenjeno promociji literature z območja Jugovzhodne Evrope s pomočjo literarnega agenta, rezidenc, vzorčnih prevodov in gostovanj po Evropi. Parterji so v preteklosti že sodelovali v okviru projekta Traduki.
Vsebinsko izhodišče
Projekt se je posvetil temi, ki se je v obravnavanem okolju pojavlja zelo pogosto in je povezana s travmami, ki so posledica krize na Balkanu v devetdesetih. Projekt se je zato osredotočil na pisatelje, ki v svojih delih opozarjajo na nevarnost nacionalizmov in netolerance ter na podobna gibanja drugod po Evropi. Partnerji, ki so bili vključeni v ta projekt so verjeli, da morajo biti tovrstni glasovi slišani v kriznih regijah, hkrati pa morajo biti s pomočjo prevodov v angleški oz. nemški jezik slišani tudi po ostali Evropi.
Ukrepi v okviru projekta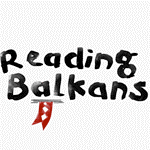 – Usposabljanje in vzpostavitev literarnega agenta, ki je izkušnje nabiral tudi pri velikih evropskih založbah in je zastopal celotno regijo;
– izvedba 48 literarnih rezidenc v sedmih mestih (Novo mesto, Beograd, Sarajevo, Split, Priština, Skopje, Tirana ter na Cipru in v Ukrajini);
– izdelava vzorčnih prevodov (16 strani) v angleški ali nemški jezik vsakega od avtorjev, ki je bil gost literarne rezidence;
– izdelava spletne strani in mobilne aplikacije za distribucijo prevedenih tekstov;
– prevod treh knjig v celoti v angleški jezik, ki jih je literarni agent ponudil založnikom po Evropi. Agent je v ta namen obiskal knjižne sejme.
– Promocija izbranih avtorjev z rezidenc na sejmih in festivalih po Evropi (Leipzig, London, Frankfurt, Dunaj).
Pridruženi parterji: Poeteka (AL), Qendra Multimedia (Kosovo), PEN Centre (BIH) idr.
Aktivnosti projekta:
O projektu Reading Balkans za Radio Si Mitja Ličen, direktor Založbe Goga iz Novega Mesta.
Tuji producenti pri podprtem projektu
Krokodil

(partner)

Goten Publishing

(partner)