Funded projects
List
#synergy: Sharpening the capacities of the classical music industry in the Western Balkans
Festival Ljubljana (Partner)
Creative Europe (2014 -2020) - Culture

Performing Arts (Theatre, Dance, Music)

Culture

2020

410.930 EUR

March 1, 2021 - December 31, 2023

Ongoing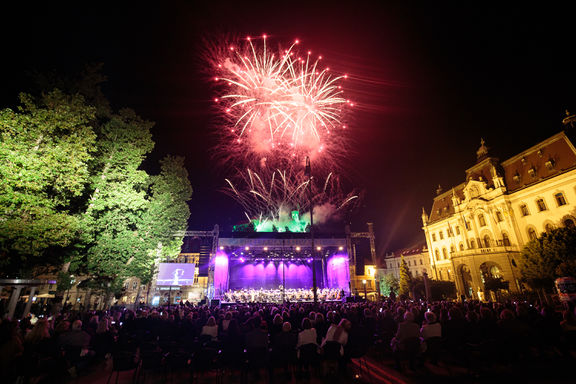 #Synergy aims to increase the capacity of classical music industry in the WB to operate transnationally and internationally by creating opportunities for development of new skills and gaining professional experience and expertise of cultural professionals, composers and emerging performers. #Synergy underlines the need for cooperation between the WB and EU countries in the field of classical contemporary music, which will result in a greater recognition of this important peripheral CCI sector on a European scale.
The title of the project reflects its primary goals: to sharpen the skills of the participants (in classical music, the sign '#' is called 'sharp') and to synergize the activities of the project partners. #Synergy connects six relevant art music festivals from the WB and EU – KotorArt Don Branko's music days, (MNE), Dubrovnik Summer Festival (CRO), Belgrade Summer Festival (SER), Festival Ljubljana (SLO), Festival Vox Baroque (AL), Kosovo Chopin Association (XK*). The festivals will co-commission 12 new pieces by 12 selected mid-career composers. Each composer will take part in a residence program and will write a piece which provides an artistic response to a chosen socially relevant topic. These pieces will be performed by selected emerging classical music performers from all project countries (ca. 40 in total) who will present this new music to audiences throughout WB and in EU project countries. Thus, composers and performers will receive a strong international boost, while the festivals will benefit from the transnational exchange of know-how and resources.
In parallel, the project partners will undertake activities to further develop their own capacities in cultural management. Six workshops will be organized dealing with different relevant issues of the industry, involving participants in peer-learning and experience sharing. An independent expert Research group will work on the policy analysis which will result in a guidebook for classical music industry.
Festival Ljubljana
(Partner)
All projects of Slovenian producer
Foreign producers in the supported project
Don Branko Sbutega Foundation

(leader)

Centar beogradskih festivala - CEBEF

(partner)

Javna ustanova u kulturi Dubravacke ljetne igre Dubrovnik

(partner)

Kosovo Chopin Association

(partner)

VOX Baroque

(partner)