Funded projects
List
Changing Weathers
Projekt Atol (Leader), Ljudmila Art and Science Laboratory (Partner)
Creative Europe (2014 -2020) - Culture

Interdisciplinary Projects

Culture

2014

200.000 EUR

November 15, 2014 - November 14, 2016

Completed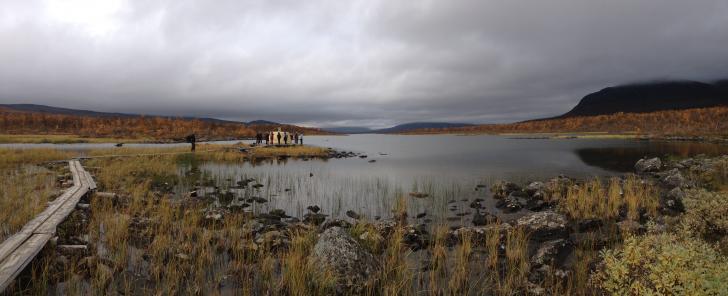 Changing Weather (CW) – networked responses to geophysical, geopolitical and technological shifts across Europeis a cultural program with partners both from the European "core" and its political and economic "periphery", with partners from countries of the East and of the West, from the North and from the South.
Within CW the focus is on exploration of migration of people, capital, ideas, traditional and local knowledge, scientific knowledge, open source technologies and methodologies. CW interconnects high and low culture, art & science, local & traditional knowledge (LTK) with scientific approaches to the understanding of natural and social systems. CW propagates the rise of the structured DIY movements, and explores historical & cultural origins and potential cultural and creative futures on the North+South+East+West axes of Europe.
The project is structured as a set of interconnected strands:
– research activities and actions reflecting the status of the changing cultural landscape of Europe, taking into account the shifting geophysical, geopolitical and technological vectors that are shaping it;
– Eye-level knowledge sharing activities (workshops, open field events, open space conference formats, residencies, symposiums, academies, and other immersive knowledge building and cultural actions with a goal of developing, discovering and re-shaping resilient and sustainable cultural practices challenged by climate, economic, ecological, technologic, social, political, cultural, artistic and geopolitical changes and tensions of past-, present and future- Europe;
– Public exhibitions, commissions, presentations and situations.
Source and more at EC.
All projects of Slovenian producer
Ljudmila Art and Science Laboratory
(Partner)
All projects of Slovenian producer
Foreign producers in the supported project
Hilde MereteMethi

(partner)

Time's Up Kulturverein

(partner)

RIXC – The Centre for New Media Culture

(partner)

Stichting Sonic Acts

(partner)

Suomen Biotaiteen Seura Ry Foreningen For Biokonst / Finnish Society of Bioart Fbas

(partner)