Supported projects
List
Fantasy, Confirmation and Bunker
December Institute (Leader)
Creative Europe (2021–2027) - MEDIA

Film and Audiovisual Projects

MEDIA

2021

145.000 EUR

145.000 EUR

August 10, 2021 - August 9, 2024

In Progress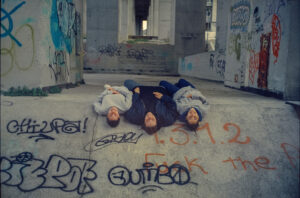 Title: Fantasy
Genre: Drama
Director: Kukla
Scriptwriter: Kukla
Producer: December  (Slovenija)
Co-producer: Krug  / Northern Macedonia, Totem Atelier / France, Sense / Serbia
Countries of co-production: Slovenia, Serbia, Northern Macedonia, France
Story: Sina, Mihrije and Jasna are best friends in their early twenties. Their boyish lifestyle often leads them into conflicts with the neighbourhood boys who perceive them as a threat. Their attention is caught by a young transgender woman, called Fantasy. Fantasy slowly mesmerizes the girls, whose paths will take different directions. Despite strong opinions against love relationships, Sina becomes romantically entangled. Jasna, who is living with her frustrated mother, decides to take a job on a cruise ship. Mihrije runs away with Fantasy to Macedonia to avoid an arranged marriage. After their return all girls realize they grew apart and feel estranged from each other. Each in her own way, Sina, Mihrjje and Jana will build the first steps of their adult lives, far from their supposed to be destiny.
Title: Bunker
Genre: Drama
Director: Marko Šantić, Goran Vojnović
Scriptwriter: : Ivica Đikić, Goran Vojnović
Producer: December  (Slovenia)
Co-producer: Jaka (Croatia), This and That (Serbia)
Countries of co-production: Slovenia, Croatia, Serbia
Story: Just before he died in a traffic accident, which was declared a suicide, Boris Herman underwent psychotherapy with Marina Sabo for a few days. He was a world-renowned film and theatre director who, at the beginning of the 1990s, devoted himself to nationalistic politics and became one of the most powerful people in Croatia. She was a famous Croatian actress whose name ended up on a list of state enemies in the early 1990s because she had the "wrong" nationality and "wrong" political beliefs. At the time, he renounced her even though they were lovers. She fled and, in the course of time, became a famous psychotherapist, the owner of an exclusive small clinic in Slovenia.   Thirty years later, Boris, under the pretence of psychotherapy, comes to ask Marina for forgiveness for his long-ago sin. She rejects his apology. But among other things, the therapy sessions served as a cover for her patient collection of information on the list of "enemies" that she ended up on.  A few weeks after Boris's death, thieves steal a USB key with videos of Marina's sessions from her safe deposit box. But the stolen videos of many powerful and renowned people lack the one that the person behind the robbery is interested in: the video of Marina's therapy session with Boris Herman. What ensues is a double search for truth and justice, which is a sure path leading to the point that nobody wants to consciously get to.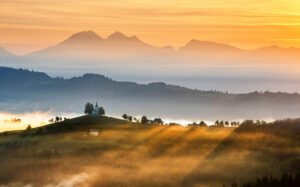 Title: Conformation
Genre: Satirical drama
Director: Darko Sinko
Scriptwriter: Andreea Valean, Darko Sinko
Producer: December  (Slovenia)
Co-producer: Pipser (Croatia), Nightswim (Italy), Tangaj (Romania)
Countries of co-production: Slovenia, Croatia, Italy, Romania
Story: In a small town in the Slovenian countryside, it has been raining heavily for several days, but everything is in the spirit of preparations for confirmation, a picturesque Catholic rite of entry into adulthood, which will take place in the village in a few days. Three best friends, Gaber, Mate and Peter, aged 13 or 14, are also friends with Veronika, who comes from a bigger city because of the unique and precious organ in the village church. They meet to her organ accompaniment of the proclaimed children's choir, which is attempted to be directed by a young and engaged chaplain, who is overwhelmed by exalted religious feelings. When the severe storm ends, great damage is also revealed – a landslide has washed away part of the road leading to the church. The villagers gather by the landslide and agree that the road will have to be repaired somehow, the confirmation must happen! This is also the opinion of three friends who are ready to use all means to pass the confirmation exam. Meanwhile, the chaplain's mother finds a bag of marijuana under the organ. She tries the unknown and experiences a direct encounter with the resurrected Jesus from the crucifix. The chaplain finds out about everything, who does not want the find to spoil the upcoming holiday. He tries to talk to the children, but the matter gets out of hand. The children from the choir settle accounts with each other, the three friends are obviously involved in the failed business. At the same time, also Veronika, who supplied them with confiscated drugs and demands her money from them. Things get even more complicated when the police get involved. The whole village is in shock, despite the repaired road, it is not clear whether confirmation will happen at all.
The friends are in great distress, but despite the panic, they decide to stick together and not betray anyone. But when the police conduct an interrogation, Mate accuses Peter and Gaber, who are devastated by this. Also, this means exclusion from confirmation for all of them. The situation is unexpectedly resolved by the chaplain, who forces the chief of police – about whom he knows a lot due to his confessions – to abandon the investigation. Finally, the day of confirmation arrives. The whole village is gathered for the celebration. Also, three friends who, upon confirmation, truly made new steps into adulthood.