Supported projects
List
BE PART – Art BEyond PARTicipation.
Mesto žensk – City of Women (Partner)
Creative Europe (2014 -2020) - Culture

Performing Arts (Theatre, Dance, Music)

Culture

2019

2.896.000 EUR

1.448.000 EUR

October 1, 2019 - September 30, 2023

In Progress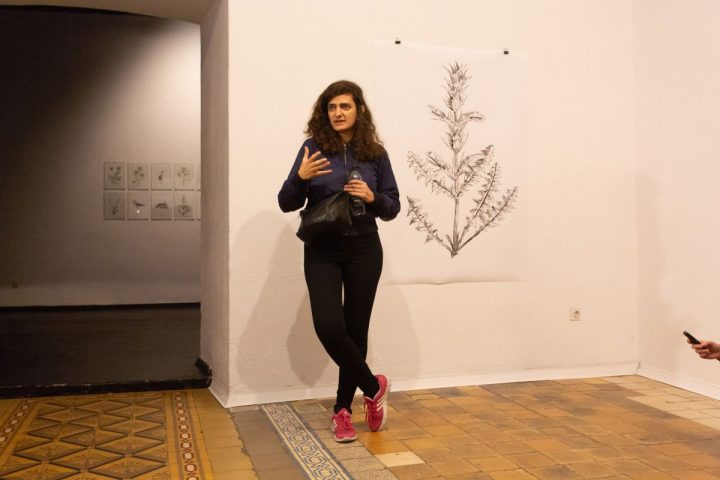 BE PART – Art BEyond PARTicipation. Towards a better understanding of the entanglements between power, politics, place and publics in arts practice is a 4-year audience and organisational development project in the field of participatory art practices implemented by 10 EU and non-EU partners. BE PART sets out to create a European network of co-authors, supported by artists and organisations to collectively foster new approaches and structures for the co-creation and mobility of artworks.
BE PART is a practical and critical exploration of collaborative art-making and sharing. It goes beyond defining multiple communities as 'participants' proposing them as co-authors of the artistic processes with specific knowledges and experiences to share.
The activities of the project will be developed in collaboration with local citizens involved as co-authors. The core activities are: 10 fieldworks as long research processes on participatory art practices by each PP, including artists residencies with accompanying public events, workshops, etc; a critical network giving analytical overview of the whole project and interacting with a few specific fieldwork strands within it; 4 international assemblies as large-scale public gatherings focusing on 4 key topics (POWER, POLITICS, PLACE, PUBLICS) & collaboratively delivered by multiple communities; 10 Public programmes as part of larger festival or autonomous, enabling large local and international audience development and transnational mobility; Symposium as international event to place BE PART outcomes into broader performing arts theory & discourse of XXI Century.
BE PART will result in a guide to ethics and economics of socially-engaged practice which will take the form of a series of questions, acknowledging the unique context created when a community, artist and organisations come together. It will contribute to our wider understanding of the current socio-political situations facing various precarious communities and artists and enable partners to build long term shifts in how they work and who they work.
Mesto žensk – City of Women
(Partner)
All projects of Slovenian producer
Foreign producers in the supported project
Santarcangelo dei Teatri

(leader)

ARTSADMIN Lbg

(partner)

ASSOCIATION L'ART RUE

(partner)

A Sense of Cork Mid-summer Arts Festival Company Limited by Guarantee

(partner)

Association Festival de Marseille

(partner)

Kansallisgalleria

(partner)

Kunstencentrum Vooruit VZW

(partner)

L'Art Rue

(partner)

Latvijas Jauna Teatra Instituts

(partner)

Scottish Sculpture Workshop

(partner)