Project duration: 31. 3. 2018–27. 3. 2020
Supported works to be translated from Slovene language:
– Ivan Cankar: Podobe iz sanj, into English by Jasmin B. Frelih in Erica Johnson-Debeljak
– Jana Putrle Srdić: To noč bodo hrošči prilezli iz zemlje, into German by Daniela Kocmut
– Sebastijan Pregelj: Kronika pozabljenja, into English by Rawley Grau
– Jure Jakob: Delci dela, into German by Ann Catrin Bolton
– Nataša Kramberger: Nebesa v robidah*, into English by Kristina Helena Reardon
– Veronika Dintinjana: Rumeno gori grm forzicij, into German by Ann Catrin Bolton
*EU Prize for Literature (EUPL).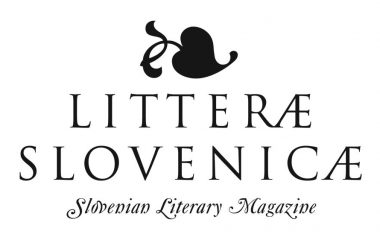 The LS project aims to independently present Slovene literature, Slovene literary life and Slovene culture in general to readers abroad. LS project provides, with the translations of Slovenian authors from lees-used Slovenian language into all the major, well-used languages of EU, the accessibility of Slovenian Literature and Culture to a non-national audience and stimulates the interest for further translations. The aim of the project is to protect and promote the Slovene and hence EU's cultural and linguistic diversity and cultural heritage, to promote the transnational mobility of the authors as well as the circulation of translated literature with the aim of not only reaching a new and wider readership for the Slovenian literature but to keep the readership interested in a high quality Slovenian literature in a long term. The project aims to reach new and wider readership directly- live presentations of the books by authors and translators and indirectly- trough mediators for a wider audience: book fairs, literary festivals, literary critics, publishers, literary agents, foreign language programs, universities, libraries, cultural centres, embassies etc. (Source: EAC.)
In 2015, the Slovene Writers' Association, with the support of the European Commission, began to implement the project Litteræ Slovenicæ: A Small Literature in Major Languages, in the framework of which the web portal https://litteraeslovenicae.si/ was created. Aimed at foreign readers, this portal includes information on all the translated books as well as on the authors and translators.
Litteræ Slovenicæ in 2018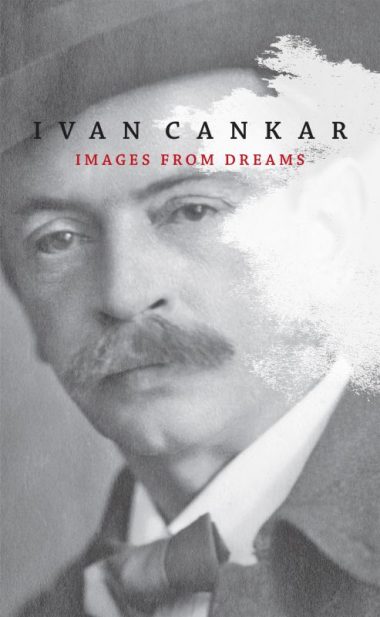 In the "Cankar year" of 2018 – where Slovenes are celebrating the 100th anniversary of Ivan Cankar, Slovenia's greatest and also first professional writer – Litteræ Slovenicæ published Podobe iz sanj (Images from Dreams), Cankar's final collection of short stories and sketches. The special edition includes reproductions of paintings by Mitja Ficko. Cankar has been engaged through translation, essays and paintings by representatives of younger and middle generations of Slovene artists including Erica Johnson Debeljak, Jasmin B. Frelih, Mitja Ficko, Katja Perat and Robert Simonišek. At the same time, the book is a premium product from the award-winning designer, Pavla Bonča. See more at Litteræ Slovenicæ.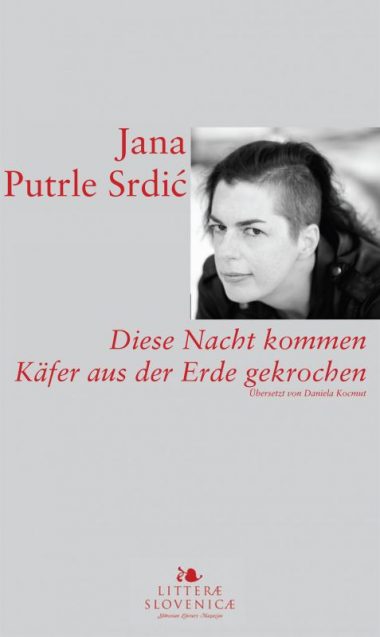 Litteræ Slovenicæ published also published Jana Putrle Srdić's poetry collection To noč bodo hrošči prilezli iz zemlje (Diese Nacht kommen Käfer aus der Erde gekrochen) in Daniela Kocmut's German translation. The Night the Beetles Come Out of the Ground is the third poetry collection by Jana Putrle Srdić. "This carefully crafted book develops the poetics from her previous books, seeking for new spaces to be entered and uttered by the poetic idiom: ecology, biopolitics, genetics, cybernetics – in short, fields intertwining nature, culture, science, and technology. … See more at Litteræ Slovenicæ.