Supported projects
List
STAGES – Sustainable Theater Alliance
SNG Maribor (Partner)
Creative Europe (2021–2027) - CULTURE

Performing Arts (Theatre, Dance, Music)

Culture

2021

1.992.524,00 EUR

167.634,00 EUR

July 15, 2022 - July 15, 2025

In Progress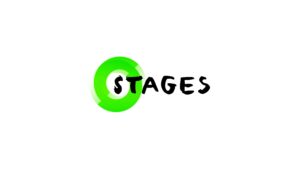 STAGES (Sustainable Theatre Alliance for a Green Environmental Shift) is a never-before-seen theatre experiment to revolutionise how the cultural sector interacts with the concept of sustainability.
14 influential theatre organisations, including partners in academia and a leading European theatre network, have joined together with director Katie Mitchell and choreographer Jérôme Bel – two artists that are renowned for embedding sustainability in their work – to tour urgent new performances on the climate crisis.
What makes STAGES unique is that no people or items will move as part of the tour. Instead, the shows performed around Europe and as far afield as Taiwan will use only local actors, local sets, and even electricity generated on stage.
In addition, each venue will use lessons from Doughnut Economics, developed into a new 'auto-analysis' process by Théâtre Vidy-Lausanne, to transform their entire activity in a three-step process. They will implement concrete sustainability plans, completely re-think creative and touring processes, and establish innovative 'artist laboratories' – mixing together artists, scientists and audiences to create new work through forums and workshops.
All projects of Slovenian producer
Foreign producers in the supported project
Theatre de Liege ASBL

(leader)

Kungliga Dramatiska Teatern Aktiebolag

(partner)

ETC

(partner)

Croatian National Theatre in Zagreb

(partner)

Lietuvos nacionalinis dramos teatras

(partner)

MC2 Grenoble

(partner)

NTGENT

(partner)

Fondazione Piccolo Teatro Milano-Teatro d'Eeuropa

(partner)

TNDMII EPE

(partner)

Trafo

(partner)

RTU

(partner)