Podprti projekti
Seznam
SYMBOLS – Culture of Death& Cultural Life: New audiences and creations around European Cemeteries!
Pogrebno podjetje Maribor d.d. (Partner)
KULTURA

2014

198.085,57 EUR

1. oktobra 2014 - 31. decembra 2016

Zaključeno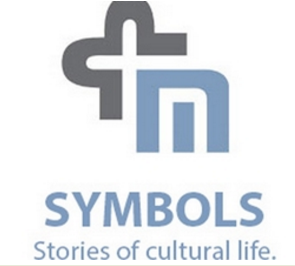 Namen projekta Simboli (Symbols) je raziskovanje pojavnosti, zgodb in interpretacij simbolov ter skozi to izboljšanje razumevanja kulturne dediščine pokopališč Evrope. Glavni sklopi projekta so bili vzpostavitev skupne baze simbolov, izvedba umetniških interpretacij simbolov (z razstavo), delavnice z mladimi (dijaki, študenti), delavnice s posebnimi ciljnimi skupinami (invalidi) ter izmenjava znanj v seminarjih.
Pri projektu sodelujejo Pogrebno podjetje Maribor, mestna občina Aviles (Španija), mestna občina Genova (Italija), Dundee & Angus college (Velika Britanija), Limerick School of Art & Design (Irska) in združenje občin Nebbiu (Francija).
Raziskovanje simbolov na pokopališču Pobrežje
Pomemben del projekta je približevanje simbolov na pokopališčih mladim in drugim posebnim ciljnim skupinam. Pogrebno podjetje Maribor je organiziralo posebno delavnico, na kateri so dijaki s pomočjo mobilnega vodiča Artour raziskovali pokopališče Pobrežje in simbole na njem.
Dodatno poglobljeno raziskavo je opravil strokovni raziskovalec mag. Matej Dasko, ki je odkrival najpomembnejše simbole na pokopališču Pobrežje ter zgodbe za njimi. Na podlagi njegovih ugotovitev so v mobilnem vodiču Artour nastale 3 posebne tematske poti, namenjene vsem obiskovalcem pokopališča.
Umetniške interpretacije simbolov
V okviru projekta sta potekali grafična delavnica o interpretaciji simbolov v Avilesu (Španija), kjer sta sodelovali dve študentki Pedagoške fakultete Univerze v Mariboru, in delavnica v Dundeeju (Škotska), kjer so koreografi, glasbeniki in plesalci izdelali kratke video interpretacije izdelkov iz grafične delavnice.
V projektu je sodelovalo 39 umetnikov iz različnih držav (10 plesalcev, 7 glasbenikov, 5 koreografov in 14 grafikov) in njihova izbrana dela so del posebne razstave simbolov. Prva otvoritev razstave je bila 4. marca 2016 v Genovi (Italija). Razstava je bila nato marca 2016 predstavljena na Irskem ter aprila 2016 na Škotskem in v Franciji. V Mariboru bo razstava na ogled novembra 2016 v Vetrinjskem dvoru.
(vir: Pogrebno podjetje Maribor)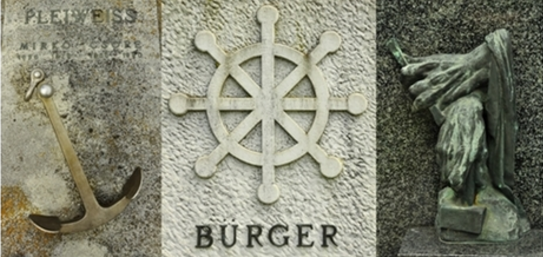 V branje priporočamo: Slovenske organizacije »spisale« že devet zgodb o uspehu…
Pogrebno podjetje Maribor d.d.
(Partner)
Vsi projekti slovenskega producenta
Tuji producenti pri podprtem projektu
FundaciónMunicipal de Cultura del Ayuntamiento de Avilés

(leader)

Communauté de Communescommunes du Nebbiu

(partner)

Comune di Genova

(partner)

Dundee and Angus College

(partner)

Limerick Institute of Technology

(partner)