Podprti projekti
Seznam
IMAGINE 2020 – Arts and Climate Change
Bunker (Partner)
Sklop 1.1 (2007-2013)

Uprizoritvene umetnosti (gledališče, ples) in glasba

KULTURA

2010

2.213.754 EUR
Vodja projekta: Kaaitheater, Bruselj, Belgija
Soorganizatorji: Artsadmin, London, Velika Britanija / Bunker, Ljubljana, Slovenija / Domino, Zagreb, Hrvaška / Kampnagel, Hamburg, Nemčija / Le Quai, Angers, Francija / LIFT, London, Velika Britanija / New Theatre Institute of Latvia, Riga, Latvija / Rotterdamse Schouwburg, Rotterdam, Nizozemska / Transforma, Torres Vedras, Portugalska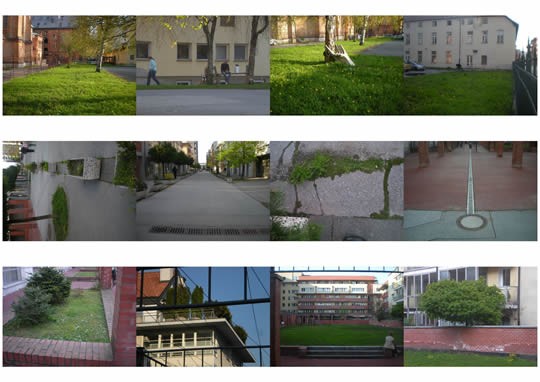 Klimatske spremembe so eden največjih izzivov današnje družbe. Projekt Imagine 2020 – Arts and Climate Change povezuje deset evropskih organizacij, s ciljem podpreti umetniška dela, ki se dotikajo vzrokov in posledic klimatskih sprememb ter s tem dvigniti osveščanje med umetniško srenjo in občinstvom, vzpodbuditi mobilnost umetnikov, spremeniti produkcijske prakse ter izzvati spremembe znotraj kulturnega sektorja in širše.
Kakšno vlogo lahko igra kulturni sektor pri potrebnem procesu – zmanjšanju ogljikovih izpustov, blaženju klimatskih sprememb idr.? Umetniki tradicionalno naslavljajo družbeno pomembne teme in so pogosto katalizator družbenih sprememb. Temelj umetnosti, kot je dejal romanopisec Philip Pullman, je lepota, toda včasih mora umetnost tudi svariti.
Ali lahko stori oboje? Lahko celo več?
To so vprašanja, ki si jih zastavljajo partnerji projekta. Delijo si občutek odgovornosti za ta izziv in želijo uporabiti svojo strast, znanje in povezave znotraj kulturnega sektorja in širše ter tako vzpodbuditi evropski kulturni sektor in uporabiti njegov ustvarjalni potencial ter tako dvigniti osveščanje, ob tem pa vključiti publiko tako kot občinstvo in tudi kot sodelujoče.
V okviru projekta bodo partnerji raziskali nove načine produkcije in predstavljanja umetniških del z minimalnim vplivom na okolje. Ob tem želijo svoje izkušnje in dognanja deliti in tako doseči, da bi evropski kulturni sektor vključil skrb za okoljske spremembe v vsakodnevne prakse.
Več o projektu na Platformi Ustvarjalna Evropa >>>
PRIPOROČAMO: Slovenske organizacije »spisale« že devet zgodb o uspehu …
Objavljeno: 6. maj 2014.
Bunker
(Partner)
Ljubljana
Vsi projekti slovenskega producenta