Podprti projekti
Seznam
Work with Sounds
(Partner), Museum of Work (Vodja)
Vodja projekta: Muzej dela (SE)
Soorganizatorji: – Tehniški muzej Slovenije, Muzej dela Werstas (FI), Vestfalski industrijski muzej (DE), Bruseljski muzej dela in industrij (BE), Muzej za komunalni inženiring (PL)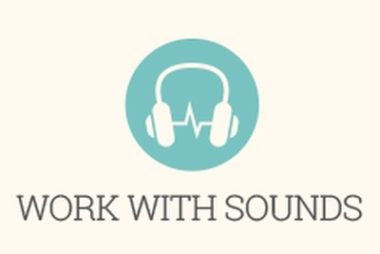 Cilj projekta Work with Sounds – Delaj z zvoki je zbrati zvoke iz zgodovinskih delovnih okolij v Evropi in ustvariti javno dostopno bazo podatkov. Poudarek je predvsem na zvokih, ki so bili nekoč del naših življenj, danes pa jih zaradi sprememb delovnih navad ne slišimo več ali pa počasi izginjajo. Partnerji pri projektu želijo ohranjati tudi ta del zgodovine in nematerialne kulturne dediščine, dokler ga še lahko. To lahko naredijo samo v sodelovanju z ljudmi, ki vedo, kako poustvariti zvoke in kako uporabiti orodja, tehnike in stroje v teh okoljih.
V Tehniškem muzeju Slovenije se trenutno osredotočajo na snemanje strojev, naprav in orodij iz lastnih zbirk, katerih zvoke nameravajo uporabiti na razstavah in pri programih za obiskovalce. Do konca projekta pa bodo beležili zvoke tudi v drugih muzejih po Sloveniji, podjetjih, obrtnih delavnicah, zanimajo jih tako rekonstruirana, kot realna delovna okolja.
Posnetki zvokov so prosto dostopni na spletni strani www.workwithsounds.eu, za nekomercialne in komercialne uporabnike pod licenco Creative Commons Attribution 4.0 International License z namenom, da bi se uporabili pri šolskem delu, na razstavah, medijskih produkcijah, umetniških delih ter novih in inovativnih projektih. Mladim iz cele Evrope partnerji pri projektu želijo omogočiti, da odkrivajo evropsko zgodovino industrijske družbe na nove in vznemirljive načine. Vsak zvok v podatkovni bazi je opremljen z zvočnim in kratkim video posnetkom ter fotografijo in tekstovnim opisom. Posnetki bodo dostopni tudi na portalu Europeana (www.europeana.eu).
Spletna stran projekta: www.workwithsounds.eu; več informacij o projektu >>>
Trajanje projekta: 1. 9. 2013–31. 8. 2015
Objavljeno: 22. april 2014.
Vsi projekti slovenskega producenta
Museum of Work
(Vodja)
SE
Vsi projekti slovenskega producenta