Podprti projekti
Seznam
Evropa bere – Spread the Words (I)
Mladinska knjiga založba d.d. (Vodja)
Ustvarjalna Evropa (2014-2020) - Kultura

Knjiga in prevodni projekti

KULTURA

2018

59.973,32 EUR (1. leto - FPA I/3)
58.405,13 EUR (2. leto - FPA II/3)
59.892,73 EUR (3. leto - FPA III/3)

1. januarja 2019 - 31. decembra 2019

Zaključeno
Poglavitni cilj našega 3-letnega prevajalskega projekta SPREAD THE WORDS je širiti zavedanje o izjemnih dosežkih evropske literature, ne samo med obstoječimi, temveč tudi med novimi bralci najrazličnejših starostnih skupin, pa tudi med strokovnjaki knjižne panoge (knjižničarji, učitelji, knjigotržci). To je po našem mnenju ena bistvenih nalog sodobnega založništva, kjer so knjige po izidu žal večinoma neopažene.
V okviru projekta bomo zato poleg izdaje visokokakovostnih literarnih del prenovili obstoječe prodajne, promocijske in marketinške poti, s tehnološkimi posodobitvami izboljšali uporabniško izkušnjo in bralcem zagotovili enostavnejši dostop do knjig.
Pri doseganju novih občinstev zunaj Slovenije je pomemben, nov del projekta prevajanje slovenskih avtorjev v tuje jezike; za začetek s področja otroškega in mladinskega leposlovja. To je pomemben vidik dolgoročne strategije za promocijo slovenskih avtorjev in njihov del skozi celoten 3-letni projekt in tudi po njem, ko bo Slovenija častna gostja na knjižnem sejmu v Bologni 2021 in v Frankfurtu 2022.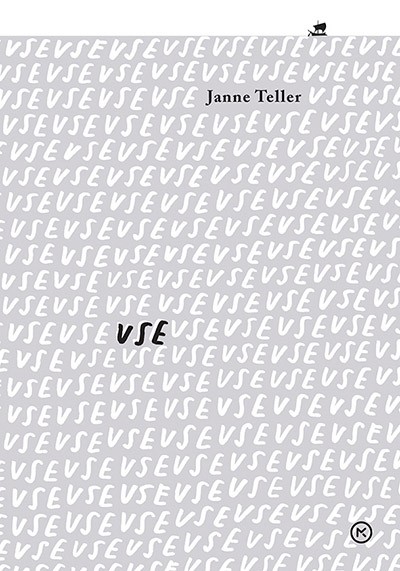 Prvo leto prinaša 10 skrbno izbranih knjižnih del evropskih avtorjev, kjer smo upoštevali pripovedno moč pogosto spregledanih knjižnih glasov, žanrov in narodov. Teme izbranih del raziskujejo vprašanje osebne svobode in identitete tistih, ki običajno ne pridejo do glasu;  v tej navezavi obravnavajo problematiko suženjstva, osirotelosti, integracije, posledic vojne, nestrpnosti in predsodkov, človekovega dostojanstva ter izkrivljene družbene resničnosti. S prevodom izbranih knjig bi radi bralcem predstavili pomembna, prepogosto izpuščena poglavja evropske literature, ki so prav zaradi svoje odrinjene pozicije bistvena – za razumevanje Evropske zgodbe danes, včeraj in jutri. Moč literature je, da opozori na naracije, ki bi sicer ostale zamolčane ali pozabljene, in s tem popravlja sliko družbe, ki jo piše politična zgodovina.
Seznam del (1. leto):
– Janne Teller: Alt. Prevod iz danščine: Silvana Orel Kos.
– Véronique Olmi: Bakhita. Prevod iz francoščine: Janina Kos.
– Javier Cercas: El Impostor. Prevod iz španščine: Sara Virk.
– Carlos Ruiz Zafon: El Laberinto de los Espiritus. Prevod iz španščine: Veronika Rot.
– Feri Lainšček: Prvotnost. Prevod iz slovenščine v angleščino: Erica Johnson Debeljak.
– Tove Jansson: Sent i November. Prevod iz švedščine: Nada Grošelj.
– Benedict Wells: Vom Ende der Einsamkeit*. Prevod iz nemščine: Neža Božič.
– Wislawa Szymborska: Wiersze Wybrane. Prevod iz poljščine: Jana Unuk.
– Lila Prap: Zmaji?! Prevod iz slovenščine v nemščino: Sebastian Walcher.
– Mathias Enard: Zone. Prevod iz  francoščine: Suzana Koncut.
*Nagrada EUPL.
Mladinska knjiga založba d.d.
(Vodja)
Ljubljana
Vsi projekti slovenskega producenta