Podprti projekti
Seznam
Pesniki sodobnosti – Glasovi prihodnosti
Pionirski dom – Center za kulturo mladih (Vodja)
Ustvarjalna Evropa (2021–2027) – KULTURA

Uprizoritvene umetnosti (gledališče, ples) in glasba

KULTURA

2021

757.001,00 EUR

192.862,00 EUR

1. septembra 2022 - 31. marca 2025

V teku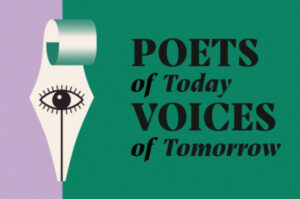 Pesniki sodobnosti – Glasovi prihodnosti / Poets of today – voices of tomorrow (POT-VOT) je projekt sodelovanja 5 projektnih partnerjev, ki bo poezijo in sodobne pesnike in pesnice približal mladim, učiteljem in lokalnim skupnostim v vseh partnerskih državah.
Glavni cilj projekta je razvoj novih performativnih pesniških oblik. Umetniška ekipa bo v vsaki partnerski državi zadolžena za ustvarjanje umetniškega pesniško-izobraževalnega programa.
Ciljne skupine so sodobni, uveljavljeni pesniki, srednješolski pedagogi in mladi – srednješolci, ki se bodo povezali skozi pesniške dogodke, ki bodo izvedeni na njihovi šolah, ter širša lokalna skupnost.
Skozi projekt načrtujemo tudi literarne dogodke, okrogle mize in dve konferenci. Z vsemi dogodki želimo osvetliti pomen branja v šoli ter povezavo med uprizoritveno umetnostjo in poezijo. Načrtujemo tudi izdajo dveh knjig: prva knjiga bo pedagoški pripomoček, ki bo vključeval pesmi pesnikov, ki se bodo udeležili delavnic in bodo skupaj z umetniškimi ekipami iskali nove literarne performativne oblike, druga knjiga pa bo katalog za založnike s pesmimi glavnih petih pesnikov projekta.
20 umetnikov bo raziskovalo potencial pesniškega performansa, delilo inovativno metodologijo s 50 pesniki, 100 šolskimi učitelji in doseglo več kot 5000 mladih članov občinstva (srednješolcev) iz vseh 5 sodelujočih držav. Mednarodni pesniški kolektiv bo glasnik metodološkega procesa, nastopil v 5 različnih državah in predstavil proces dela in potencial drugačnih oblik pesniškega večera na Frankfurtskem knjižnem sejmu.
50 pesnikov bo opolnomočenih za nastopanje v šolah in povezanih s srednješolskimi učitelji za pričetek prakse rednega predstavljanja poezije v šolah. Najpomembnejši rezultat bo 50 literarnih prireditev na šolah – Dnevi poezije.
Za podporo prepoznavnosti pesnikov bodo organizirani aktivni literarni dogodki – 5 dogodkov Pesniški sprehodi po mestu: povezovanje poezije z življenjem v skupnosti in ponudba kakovostnih kulturnih programov za mesta s poudarkom na novih performativnih oblikah poezije.
Projekt bo zagotovil spolno enakost in se bo močno osredotočil na okoljsko trajnost. Eden najpomembnejših rezultatov bo tudi manifest, ki bo služil kot predlog za odločevalce za več poezije v šolah.
Pionirski dom – Center za kulturo mladih
(Vodja)
Pionirski dom - Center za kulturo mladih je javni zavod na področju kulture in vodilna institucija na področju izvenšolskih dejavnosti.
Vsi projekti slovenskega producenta
Tuji producenti pri podprtem projektu
Fundacja ARTeria

(partner)

HF Heartefact Fund

(partner)

PRO Progressione Kulturalis Nonprofit Kozhasznu KFT

(partner)

Suomen lastenkulttuurikeskusten liitto

(partner)