Podprti projekti
Seznam
Fantasy, Confirmation and Bunker
December, zavod za kulturne dejavnosti (Vodja)
Ustvarjalna Evropa (2021–2027) – MEDIA

Filmski in avdiovizualni projekti

MEDIA

2021

145.000 EUR

145.000 EUR

10. avgusta 2021 - 9. avgusta 2024

V teku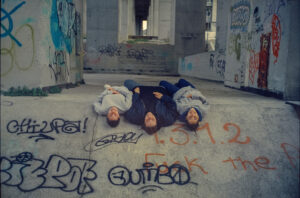 Naslov: Fantasy
Žanr: Drama
Režiserka: Kukla
Scenaristka: Kukla
Producent: December  (Slovenija)
Koproducent: Krug  / Severna Makedonija, Totem Atelier / Francija, Sense / Srbija
Države koprodukcije / Countries of co-production: Slovenija, Srbija, Severna Makedonija, Francija
Zgodba: Sina, Mihrije in Jasna so najboljše prijateljice v zgodnjih dvajsetih. Njihov fantovski način življenja jih pogosto vodi v konflikte s sosedskimi fanti, ki jih dojemajo kot grožnjo. Njuno pozornost pritegne mlada transspolna ženska po imenu Fantasy, ki počasi očara dekleta, katerih poti bodo šle v različne smeri. Kljub močnemu mnenju proti ljubezenskim razmerjem se Sina romantično zaplete. Jasna, ki živi s svojo razočarano mamo, se odloči zaposliti na križarki. Mihrija s Fantasy pobegne v Makedonijo, da bi se izognila dogovorjeni poroki. Sina, Mihrjje in Jasna bodo vsaka na svoj način bodo stopale prve korake odraslega življenja, daleč od domnevne usode.
Naslov: Bunker
Žanr: drama
Režiserja: Marko Šantić, Goran Vojnović
Scenarista: Ivica Đikić, Goran Vojnović
Producent: December  (Slovenija)
Koproducent: Jaka (Hrvaška), This and That (Srbija)
Države koprodukcije: Slovenija, Hrvaška, Srbija
Zgodba: Tik pred smrtjo v prometni nesreči, ki so jo razglasili za samomor, je bil Boris Herman nekaj dni na psihoterapiji pri Marini Sabo. Bil je svetovno znani filmski in gledališki režiser, ki se je v začetku devetdesetih let prejšnjega stoletja posvetil nacionalistični politiki in postal eden najvplivnejših ljudi na Hrvaškem. Marina je bila znana hrvaška igralka, katere ime se je v začetku devetdesetih znašlo na seznamu državnih sovražnikov, ker je imela »napačno« narodnost in »napačna« politična prepričanja. Takrat se ji je odrekel, čeprav sta bila ljubimca. Pobegnila je in sčasoma postala znana psihoterapevtka, lastnica majhne ekskluzivne klinike v Sloveniji. Trideset let pozneje Boris pod pretvezo psihoterapije pride Marino prosit odpuščanja za svoj davni greh. Ona zavrne njegovo opravičilo. A terapevtske seanse ji med drugim služijo kot krinka za zbiranje informacij o seznamu »sovražnikov«, na katerem se je znašla. Nekaj tednov po Borisovi smrti tatovi iz njenega sefa ukradejo USB ključ z videoposnetki Marininih seans. Toda v ukradenih video posnetkih mnogih vplivnih in priznanih ljudi manjka tisti, ki zanima osebo, ki stoji za ropom: video posnetek Marine terapije z Borisom Hermanom. Sledi dvojno iskanje resnice in pravice, ki po zanesljivi poti vodi do točke, do katere nihče noče zavestno priti.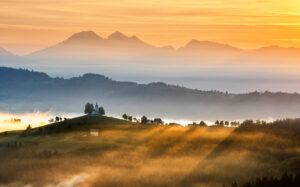 Naslov: Birma / Conformation
Žanr: Satirična drama
Režiser: Darko Sinko
Scenarista: Andreea Valean, Darko Sinko
Producent: December  (Slovenija)
Koproducent: Pipser (Hrvaška), Nightswim (Italija), Tangaj (Romunija)
Države koprodukcije: Slovenija, Hrvaška, Italija, Romunija
Zgodba: V manjšem kraju na slovenskem podeželju že več dni močno dežuje, a vse je v duhu priprav na birmo, slikovit katoliški obred vstopa v odraslost, ki se bo v vasi odvil čez nekaj dni. Trije najboljši prijatelji, Gaber, Mate in Peter, stari 13 ali 14 let so prijatelji tudi z Veroniko, ki prihaja iz večjega mesta v vas zaradi edinstvenih in dragocenih orgel, ki se nahajajo v vaški cerkvi. Srečujejo se ob njeni orgelski spremljavi razglašenega otroškega zbora, ki ga poskuša usmerjati mladi in angažirani kaplan, ki ga preplavljajo vznesena verska čustva. Ko se konča hudo neurje, se pokaže tudi velika škoda – zemeljski plaz je odnesel del ceste, ki pelje proti cerkvi. Vaščani se zberejo ob plazu in se strinjajo, da bo cesto treba nekako popraviti, birma mora biti! Tako mislijo tudi trije prijatelji, ki so za opravljen birmski izpit pripravljeni uporabiti vsa sredstva. Medtem kaplanova mama pod orglami najde vrečko marihuane. Neznano stvar poizkusi in pri tem doživi neposredno srečanje z oživelim Jezusom iz razpela nad orglami. Za vse skupaj izve kaplan, ki nikakor noče, da bi najdba pokvarila prihajajoči praznik. Poskusi s pogovorom z otroki, a zadeva mu uide iz rok. Otroci iz zbora obračunajo med sabo, trije prijatelji so očitno vpleteni v ponesrečeni posel. Ob tem pa tudi Veronika, ki jim je dobavila zaseženo drogo in od njih zahteva svoj denar. Stvari se dodatno zapletejo, ko se vključi policija. Vsa vas je v šoku, kljub popravljeni cesti ni jasno, ali birma sploh bo.
Prijatelji so v veliki stiski, a se kljub paniki odločijo, da bodo držali skupaj in ne izdali nikogar. A ko policija izvede zaslišanje, Mate ovadi Petra in Gabra, ki ju to povsem uniči. Obenem zanju to pomeni izključitev iz birme. Situacijo nepričakovano reši kaplan, ki od šefa policije – o katerem zaradi spovedi ve veliko – izsili opustitev preiskave. Končno napoči dan birme. Pri praznovanju je zbrana vsa vas. Tudi trije prijatelji, ki ob birmi resnično postanejo bolj odrasli kot so bili.
December, zavod za kulturne dejavnosti
(Vodja)
Vsi projekti slovenskega producenta