Podprti projekti
Seznam
BE PART – Art BEyond PARTicipation
Mesto žensk (Partner)
Ustvarjalna Evropa (2014-2020) - Kultura

Uprizoritvene umetnosti (gledališče, ples) in glasba

KULTURA

2019

2.896.000 EUR

1.448.000 EUR

1. oktobra 2019 - 30. septembra 2023

Zaključeno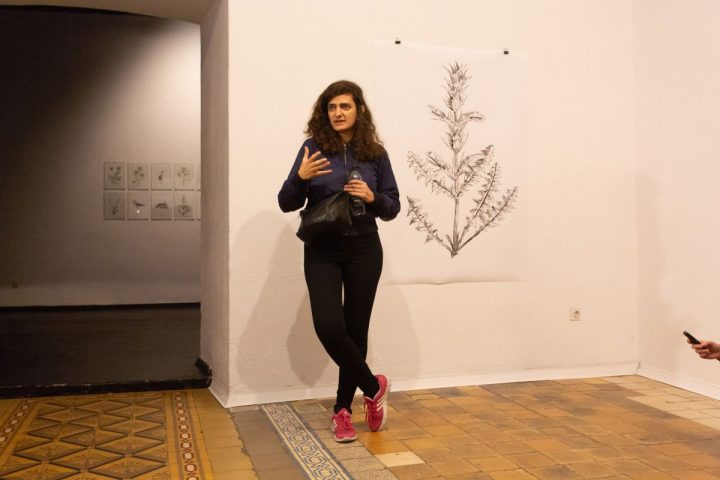 BE PART – Art BEyond PARTicipation. Towards a better understanding of the entanglements between power, politics, place and publics in arts practice je 4-letni projekt sodelovanja med desetimi partnerji, ki stremijo h kritičnemu in terenskemu raziskovanju modelov participatorne umetnosti ter k oblikovanju nove etike in ekonomije družbeno odgovornih umetniških praks.
Raziskovanje in ustvarjanje novih modelov sodelovanja želi izhajati iz edinstvenega konteksta, ki nastane ob srečanju lokalne skupnosti, umetniških kolektivov in organizacije. Projekt spodbuja tudi same partnerje, da oblikujejo drugačne organizacijske in produkcijske modele in k svojemu strateškemu planiranju povabijo umetniške kolektive oziroma lokalne skupnosti, s katerimi sicer delajo ali jih zgolj naslavljajo. Bolj kot klasičen pristop do razvoja občinstev, partnerje zanima sodelovanje z javnostjo in skupnostna distribucija umetnosti. Projekt sodelujoče skupnosti postavlja v vlogo soavtorjev kreativnega procesa v katerega vnašajo svoja specifična znanja in izkušnje. BE PART želi na ta način splesti mrežo, kjer se preizprašujejo obstoječe hierarhije, ideje o integraciji in vloge umetnosti v družbenih procesih. Sooblikovanje nove etike in ekonomije družbeno odgovorne umetniške prakse izhaja iz edinstvenega konteksta, ki nastane ob srečanju skupnosti, umetnice in organizacije in s tem prispeva k boljšemu razumevanju aktualnih socio-političnih razmer, kjer smo soočeni z različnimi oblikami prekarnosti.
Mesto žensk se bo osredotočilo na razvoj terenskega dela v obliki daljših rezidenc, kjer bodo sodelovale domače umetniške in raziskovalne skupine in lokalne zainteresirane skupnosti. Zanimalo nas bo področje skrbtvenega dela, vprašanje staranja, hendikepa in bolezni. Vsako leto bo na te vsebinske sklope oblikovan tudi umetniški in konferenčni program, nove produkcije, mednarodne izmenjave, delavnice in skupnostni dogodki. Na mednarodni skupščini projekta se bodo v Ljubljani predstavile vse mednarodne in lokalne sodelujoče iniciative. Teme obravnavane na skupščinah – moč, prostor, javnost in politika – bodo skupaj z izsledki terenskega in umetniškega dela predstavljeni v zaključni publikaciji, ki bo v uredništvu Mesta žensk, projekt poskusil umestiti v širši kontekst teorije o performativnih umetnostih 21. stoletja.
Vsi projekti slovenskega producenta
Tuji producenti pri podprtem projektu
Santarcangelo dei Teatri

(leader)

ARTSADMIN Lbg

(partner)

A Sense of Cork Mid-summer Arts Festival Company Limited by Guarantee

(partner)

Association Festival de Marseille

(partner)

Kansallisgalleria

(partner)

ASSOCIATION L'ART RUE

(partner)

Kunstencentrum Vooruit VZW

(partner)

L'Art Rue

(partner)

Latvijas Jauna Teatra Instituts

(partner)

Scottish Sculpture Workshop

(partner)