In the Support to literary translations projects 2019 call for proposals within the Culture sub-programme, Slovenia is a winner in absolute terms regarding the number of successful projects as well as total EU support. Nine Slovenian applicants have obtained almost half a million euros of EU support for translations of European works of fiction.
This year, the interest for participation in the call was higher than the previous year: out of 146 applications, 52 projects by applicants from 24 countries (as opposed to 20 last year) were approved, which means almost 40-per cent success. Slovenia's performance was above-average (75%): out of 8 applications, the Executive Agency EACEA selected 6 two-year translation projects comprising translations of European works of fiction, mostly works by foreign authors into Slovenian language. The EU support in the total value of EUR 257,748.19 goes to Miš Publishing House, Sodobnost International Cultural Society, Slovene Writers' Association, Pivec Publishing House, and for the first time as successful applicants also to Prešeren Theatre Kranj and VBZ Publishing. Then there are also three-year translation projects – publishers Goga, Beletrina and Mladinska knjiga have just been concluding contracts for year two of their projects supported by the Culture sub-programme of Creative Europe in the total value of EUR 224,195.18.
 In 2019, Slovenia has a total of 9 supported projects in the area of translating European works of fiction, which means that nine Slovenian publishes combined have obtained EU support amounting to EUR 481,943.37! We have asked Renata Zamida, Director of the Slovenian Book Agency, and Jana Bauer, representative of a long-established publisher, a writer and editor working for Sodobnost International Cultural Society, to comment on the significance of the Creative Europe support to the book sector for readers and the entire Slovenian book market.
Renata Zamida, Director of the Slovenian Book Agency: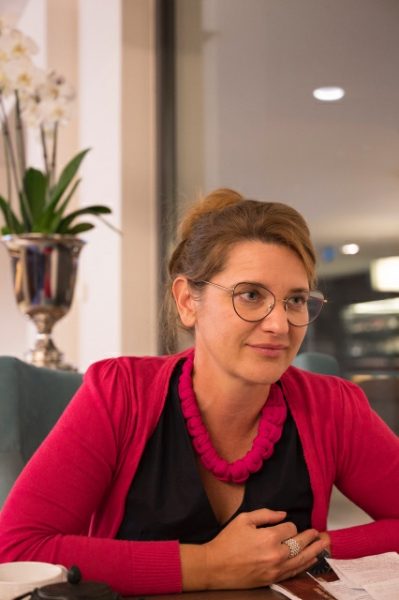 "Translated fiction makes a precious contribution to the diversity of the book market: in Slovenia, almost half of the books published have been translated, and any additional financial incentive is welcome. We know that in Slovenia, both print runs and sales figures are low, which makes high-quality translated works of fiction, particularly when speaking of the most prominent authors and international bestsellers, difficult to publish without financial support. The Slovenian Book Agency supports book publishing projects of 30 individual publishers. Annually, funding in publishing totals around EUR 2.5 million and in average, more than a half of this amount goes to translated works of fiction, which puts the total amount of Creative Europe support for Slovenian publishers into an interesting context: it represents almost a third of the total financial support to Slovenian publishing.
Hoping to help our publishers be as successful and competent as possible, we also organise training, provide counselling and, particularly, maintain a dialogue with the European Commission regarding changes to and renovations of calls for proposals. Speaking of this year's successes of Slovenian publishers, I would certainly add foreign publishers who have included Slovenian literary works in their programmes – e.g. two German publishers were successful with three Slovenian female authors. Thanks to the most recent Creative Europe literary translations call for proposals, we will be able to read German translations of Polona Glavan, Ana Schnabl and Gabriela Babnik. We can all congratulate ourselves on all these achievements!"
Jana Bauer, writer and editor, Sodobnost International Cultural Society: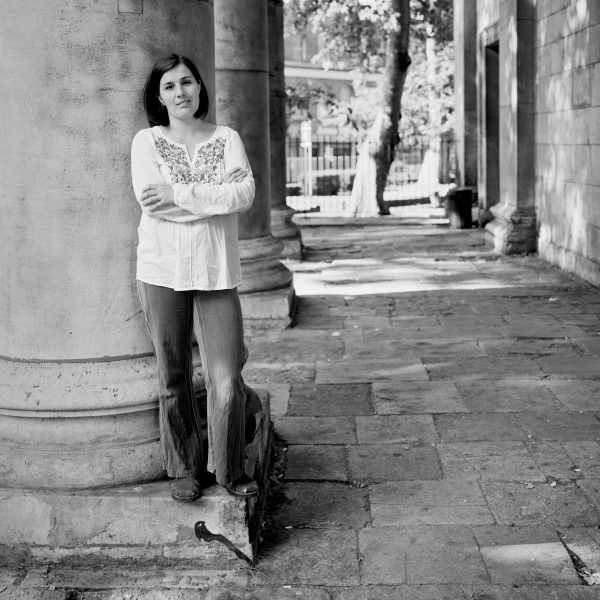 "Thanks to the Creative Europe programme, we have been able to bring to the Slovenian book market numerous translations of excellent works by European authors, who, otherwise could not be read in Slovenian. Even more! We have obtained the first translations from Estonian, and have been discovering the wealth of literature of Lithuania and Latvia, Poland and Belgium, and a number of other European countries. We are searching for new translators from smaller languages, and providing established translators with work. The programme has enabled us to forge ties with publishers from abroad, to seek new cooperation possibilities, ensure the movement of ideas, etc. By encouraging the development of audiences, the Creative Europe programme has also been fostering support to the domestic book market. It has enabled us to invest in the development of our own reading culture. And this is the very field where due to the smallness of the market and financial undernourishment, Slovenian publishers are at their weakest. Owing to Creative Europe, in Sodobnost International Cultural Society, we have been able for the past decade to develop programmes that encourage the love of reading (Literary Railway Station, Our Little Library, the Sunflower on the Shoulder Award for achievements in developing reading literacy among the younger generations, visits by authors from abroad, etc.). All this makes people aware that reading is a value that needs to be imparted, particularly to the youth."
Did you know … that Slovenian publishers have been at the very top of participating countries for the total period of implementing the EU Creative Europe programme? In the 2014–2019 period, Slovenian publishers have taken the 2nd position, just after Bulgaria and in front of Croatia. In this period, 16 Slovenian publishers have acquired a total EU support of EUR 1.8 million for translating European works of fiction. In the same period, Creative Europe has supported more than 350 translation projects from 30+ countries, which will offer European readers more than 2500 translations of over 1000 works of fiction having been written by over 735 European authors.

And what about future calls for proposals? In the scope of the current generation of Creative Europe (2014–2020), the final call for proposals for translations of European works of fiction is expected to be published in mid-January and run until April 2020.
Data on all projects supported at the European level are available on the website of the EACEA Executive Agency.