Podprti projekti
Seznam
Telo (Body)
Petra Pan Film, zavod za filmsko in avdiovizualno produkcijo (Vodja)
Ustvarjalna Evropa (2014-2020) - MEDIA

Filmski in avdiovizualni projekti

MEDIA

2020

25.000 EUR

25.000 EUR

11. decembra 2020 - 10. junija 2023

Zaključeno
Žanr: celovečerni dokumentarni film
Režiserka in producentka: Petra Seliškar
Države koprodukcije: Slovenija, Hrvaška, Severna Makedonija, Francija
Število točk: 86 (prag: 86/100 za ustvarjalne dokumentarne filme)
Zgodba: Film zajema obdobje 20ih let življenja 40-letne Urške (time laps dokumentarni film). Opazujemo njeno telo, ki se je v teh letih popolnoma spremenilo. Arhivski posnetki iz različnih obdobij zabeležijo čustveno ganljive trenutke in nekaj pomembnih poglavij njenega življenja.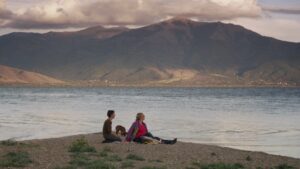 Ocena neodvisnih evropskih ocenjevalcev Izvajalske agencije EACEA, na podlagi katerih je bila  dodeljena podpora za razvoj filma (izbor):
Zgodba filma je izjemno prepričljiva. Izstopa dejstvo, da obstajajo posnetki, ki emocionalni zgodbi 15 let sledijo od začetka do konca. Kakovost pisanja je močna /…/, razvoj lika odličen, saj spremlja protagonistko v celotnem obdobju. Projekt ima velik ustvarjalni potencial, predvsem zaradi obsežnih obstoječih posnetkov, osebnih dnevniških zapisov (ki jih protagonistka bere v ozadju) in intervjujev relevantnih zdravnikov, kolegov in prijateljev. Prijaviteljev pristop kaže na zavedanje, da je to zelo lokalno zgodbo treba primerno oblikovati v zgodbo z univerzalnim sporočilom.
Izjava producenta: Veseli nas, da po petnajstih letih končno tudi Ustvarjalna Evropa MEDIA podpira naš film, in to njegov razvoj, kar je še bolj kot pri kateremkoli drugem žanru ključnega pomena za kreativen dokumentarni film.
Petra Pan Film, zavod za filmsko in avdiovizualno produkcijo
(Vodja)
Vsi projekti slovenskega producenta