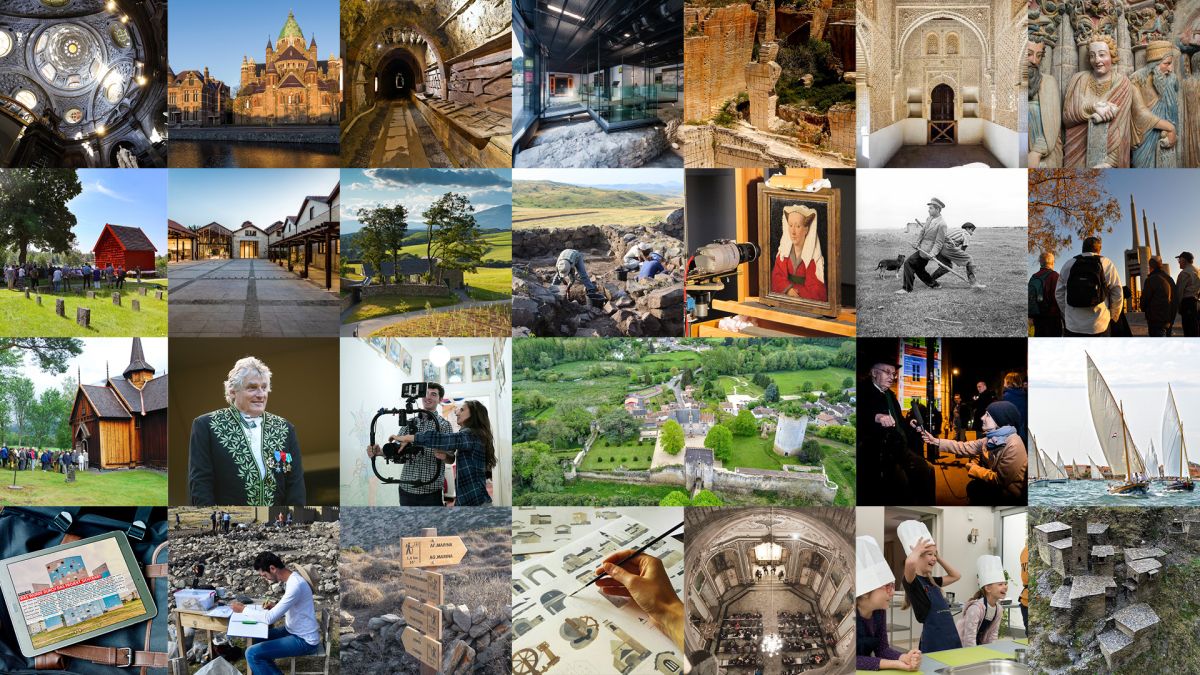 The 25 laureates from 16 countries have been recognised for their impressive accomplishments in conservation, research, dedicated service, and education, training and awareness-raising. The winners will be honoured at the high-profile European Heritage Awards Ceremony on 29 October in Paris, during the European Heritage Congress.
Europa Nostra Awards will also be given to two remarkable heritage achievements from European countries not taking part in the EU Creative Europe programme, namely Switzerland and Turkey.
Vote online: 15/9/2019
Citizens from around Europe and the rest of the world can now vote online for the Public Choice Award and mobilise support for the winning achievement(s) from their own or another European country.

The Call for Entries for the 2020 edition of the Awards will be published in June 2019 on the dedicated website with a deadline on October 1, 2019.
More info about the European Heritage Awards / Europa Nostra Awards 2019 at Europa Nostra.
Pavilion for the Presentation of Archaeological Remains, Celje, Slovenia
During an update to the utility lines and the renovation of the public area of the city of Celje in 2013 and 2014, preliminary archaeological excavations revealed part of a medieval cellar and part of a late Roman building. The regional unit of the Institute for Protection of Cultural Heritage (IPCHS) in Celje developed a study for the expansion of the archaeological survey of these remains and made a proposal for their in situ presentation. Excavations, managed by the Celje Regional Museum, led to the discovery of two mosaics within the building dating from the classical period of antiquity: one in black-and-white and the other all in black. The corresponding walls, with a central heating system of a representative building, on which contemporary frescoes were still preserved, were also discovered. The conservation and restoration of all archaeological remains were conducted by the Conservation Centre of IPCHS in collaboration with the Celje Regional Museum. A well-designed pavilion to present these remains to the public was then developed, accompanied by an exhibition prepared by the Celje Regional Museum. The project has received the majority of its financial support from the Municipality of Celje with additional funding from the Ministry of Culture.
The elegantly designed building has enriched the cultural heritage of the town centre and successfully informs both the local community and tourists about the city's past.
The jury said "This is a good example of the preserving and sharing of archaeological remains in situ in an urban context: a challenge frequently encountered throughout Europe. The design of the pavilion – a smart, unobtrusive structure – is harmoniously integrated into the existing streetfront and maintains its continuity."
More info at Europa Nostra.