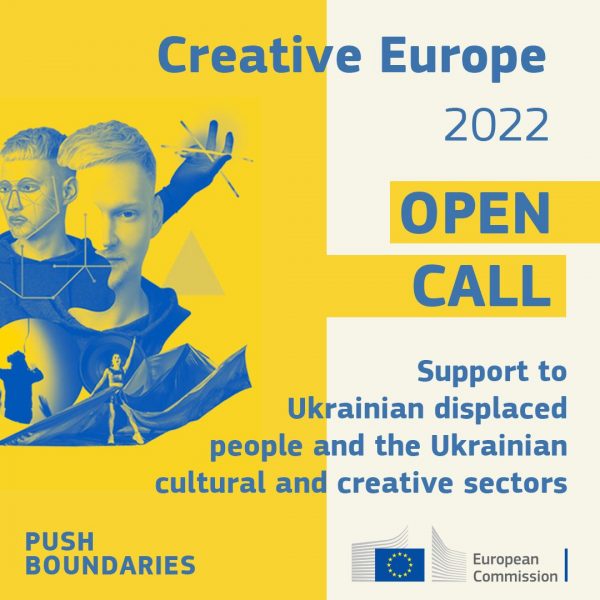 The objective of the special call is to help the Ukrainian cultural and creative organisations, as well as artists and professionals to address the following challenges in the short and medium term:
Objective 1 – short term
(1) support Ukrainian artists and cultural organisations to create and showcase their art and works in Ukraine and in Creative Europe participating countries;
(2) help Ukrainians displaced by the war, in particular children, in Ukraine or Creative Europe participating countries, have access to culture and/or facilitate their integration into their new communities through culture. In this context, adequate attention should be given to the consequences the war inflicted on mental health.
Objective 2 – medium term
(1) prepare the post-war recovery of the Ukrainian cultural sectors through needs assessments, capacity building and investment planning;
(2) prepare and train Ukrainian cultural heritage professionals with regard to the protection of Ukrainian cultural heritage from risks.
The achievement of these objectives, especially the post-war recovery of the Ukrainian cultural sectors should be built on Ukraine's new status as EU candidate country.
Grants will be provided to consortium of organisations implementing activities for the benefit of a wider number of stakeholders (i.e., organisations and/or individuals). It will also support activities implemented by third parties, see Call document.

The available Call budget is 5 million EUR. Support will be given to three projects.
Deadline date: 29 November 2022 17:00:00 Brussels time.
For further information see, FTOP.