News
List
Results
---
Culture Moves Europe: residency projects
September 20, 2023
89 residency projects in the first Call for Residency Hosts selected, among them 4 project from Slovenia. Some of the 89 residencies already published open calls for artists and cultural workers.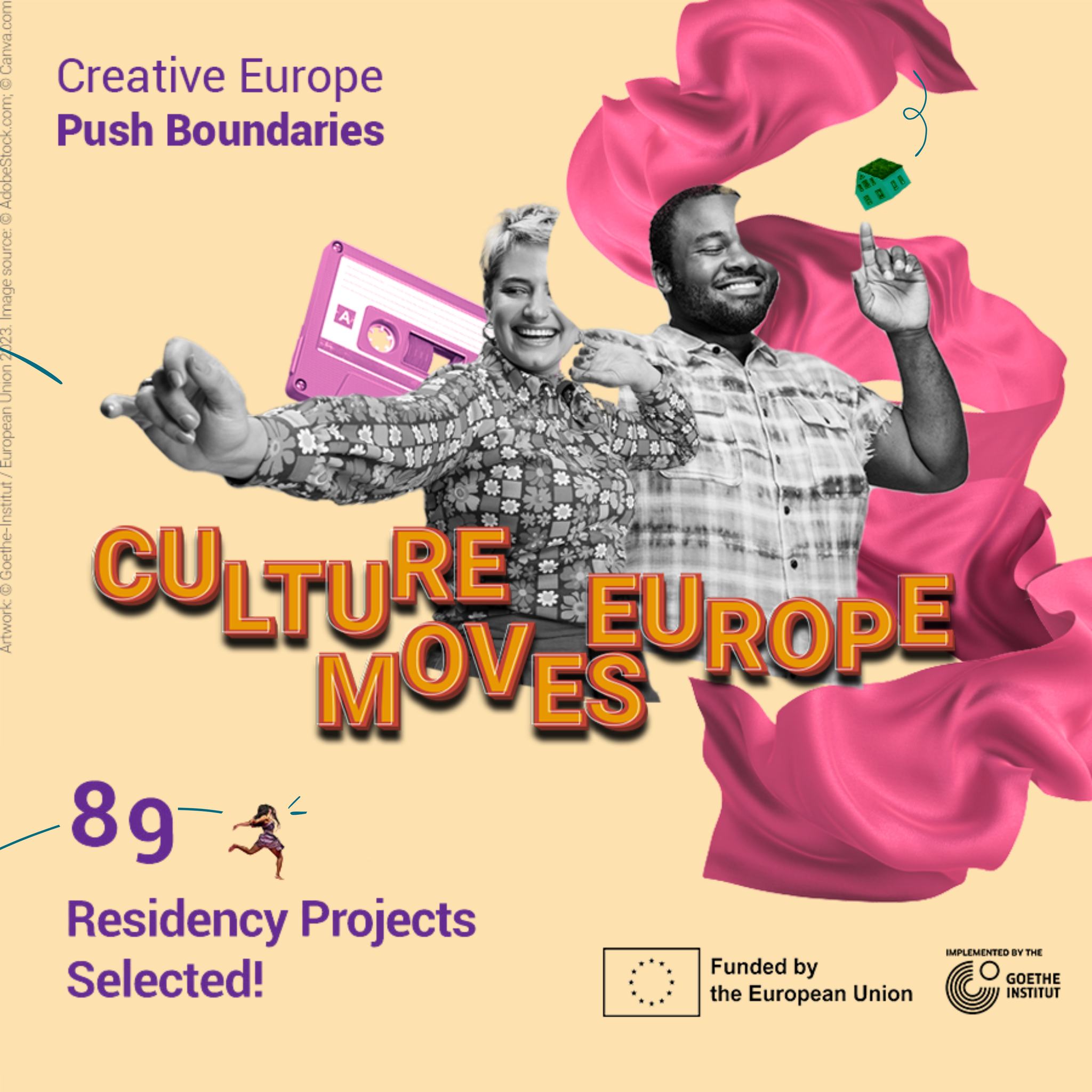 Culture Moves Europe individual mobility call results are in
July 14, 2023
More than 1,800 beneficiaries were selected, among them 30 Slovenian artists and cultural workers have been awarded an individual mobility grant. Congratulations!