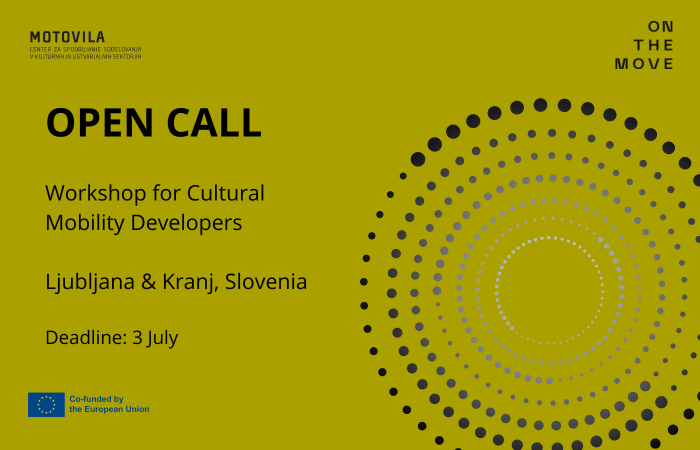 26-28 September 2022 in Slovenia & Dissemination Activities in the Balkan Region
As part of its multiannual programme, each year On the Move proposes a workshop for cultural mobility developers. The aim is to build the capacity of artists and cultural professionals to support the internationalisation of artistic and cultural practices and adopt more value-driven approaches.
– Who can apply? Cultural professionals based and professionally active in one of the 10 Balkan countries: Romania, Serbia, Albania, Kosovo, Slovenia, North Macedonia, Bosnia and Herzegovina, Bulgaria, Croatia & Montenegro.
– Focus? The #Balkan region.
– Workshop dates & location: Ljubljana & Kranj, Slovenia, 26-28 September 2022
– What's included? Travel costs, accommodation, meals and access costs for 10 selected participants.
– Deadline for applications? 3rd of July (23.59pm CEST)
– Extra: Dissemination grant to translate key learnings and takeaways into action.
Application deadline: 3 July 2022
See full open call for participation, programme and application form.