The Motovila team has many years of experience in the field of networking, providing information and advising about the financial mechanisms for funding and support in the cultural and creative sectors.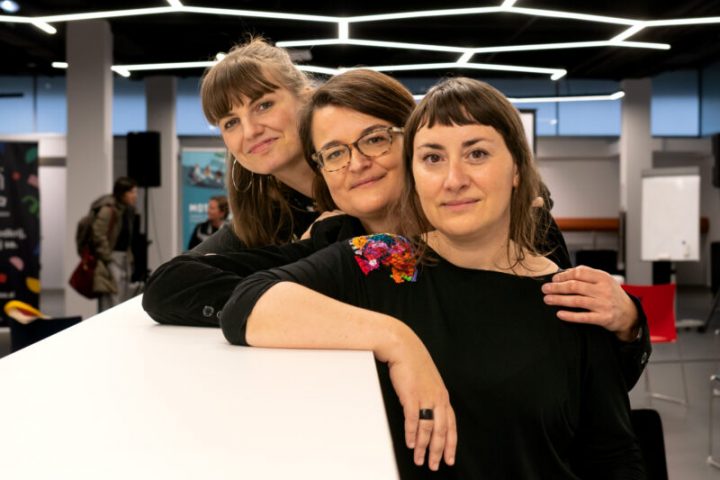 At your service are:
Mateja Lazar, Head of CED Slovenia & Culture sub-programme coordinator
Sabina Briški Karlić, Deputy Head of CED Slovenia & MEDIA sub-programme coordinator
Ines Kežman, MEDIA & Cross-sectoral strand coordinator
Tanja Kos, Culture & Cross-sectoral strand coordinator
Our services include:
– Providing information about and promoting the Creative Europe programme.
– Assisting the cultural and creative sectors in relation to the programme and provide basic information on other support opportunities, namely other EU programmes, and redirecting to the relevant offices for the latter.
– Providing technical and administrative assistance during the application process.
– Stimulating cross-border cooperation within the cultural and creative sectors, for instance through sharing the search for creative partners to team up with in the framework of Creative Europe calls.
– Supporting the European Commission in ensuring proper communication and dissemination of the results and impacts of the programme, including policy related issues, and with a focus on the Commission's cross-cutting priorities: inclusion and diversity, notably gender balance, and greening of Creative Europe.
– Ensuring the communication and dissemination of information concerning funding awarded to and results in Slovenia.
[Foto: Igor Sukur ©Motovila]