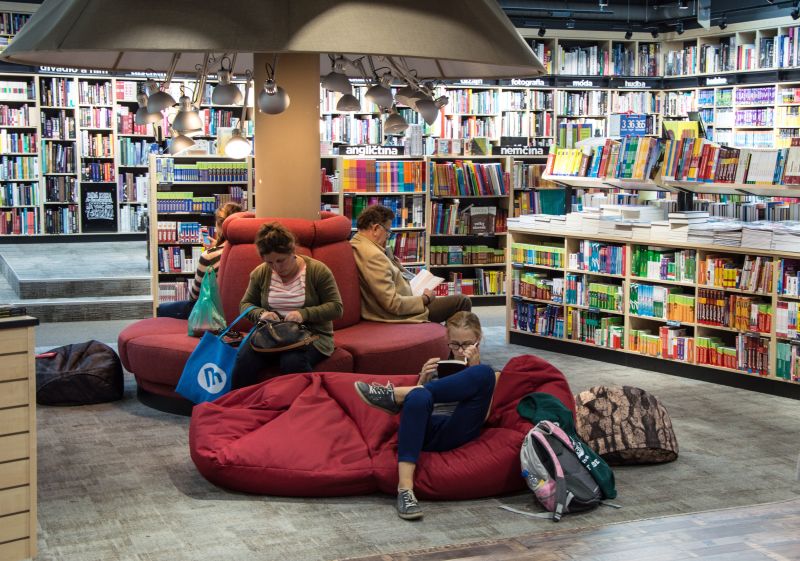 Emerging writer on tour call within the Creative Europe project Read Me I am Yours is for applications for the year 2019 and 2020 organized by the Vilenica International Literary Festival in co-operation with the Festival of World Literature and Cúirt International Festival of Literature.
Emerging writer on tour is a project activity, aimed at promoting young authors (up to 35 years) coming from the countries participating in the Creative Europe programme that have already reached a certain national recognition (national awards, good reviews, etc.) but not jet managed to establish their international career. The activity includes participation at all three partners' festivals as well as a residential stay (10 days each) in all 3 partners countries. Deadline: 18 February 2019. More info.
The Serbian Ministry of culture and media will cofinance projects for the translation of representative works of Serbian literature into foreign languages in 2019. Deadline: 1st of March 2019. More info (in Serbian); see also call announcement and application form (both in English, .docx).
Fund from Literature Ireland allows international publishers to apply for a contribution towards the cost of the translator of a work of Irish literature from English or Irish into another language. The next deadline is Friday 8th March 2019. There are three deadlines a year. More info.
Co-financing scheme, including some residential programs for translators with the aim to promote translation and presentation of Croatian literature abroad by co-financing translation costs. The call is open around the year. More info.
The Spanish Ministry of Culture grants the translation into foreign language. These grants are intended to promote and encourage awareness abroad of works that make up the Spanish common cultural heritage by funding the cost of translation into a foreign language. More info (Brochure and Faqs).
CEI Fellowship for writers in residence for the year 2019 is a Central European Initiative in cooperation with the Slovene Writers' Association within the Vilenica International Literary Festival.
Applicants eligible for the fellowship (5.000 EUR for 3-month stay) are writers from all genres under 35 from CEI Member States, which are not part of the European Union (Albania, Belarus, Bosnia and Herzegovina, Macedonia, Moldova, Montenegro, Serbia and Ukraine). Deadline: 30 April 2019. More info.