News
Footprints Call for application musicians
Footprints is aimed at young and motivated. Deadline application: April 15, 2022. Footprints is supported by the Creative Europe.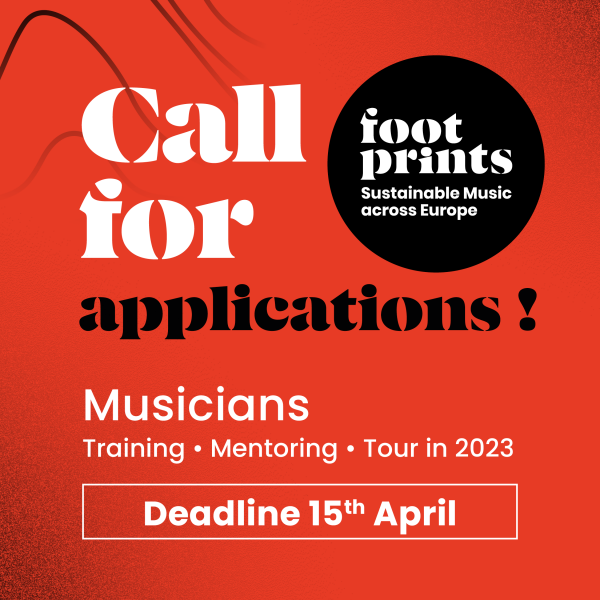 Footprints, a collaborative project that aims at reforming the music sector and introducing the values of social, economic and environmental responsibility to its activities is working in direct partnership with Intl Jazz Platform, in order to propose a full training program to young and motivated musicians willing to develop their experience on tours and European networks.
Intl Jazz Platform is a workshop campus (10–14 July, 2022, Lodz, Poland) where young artists, experienced players on the international scene as well as promoters and experts meet. Over several days they have a chance to play, talk, exchange experiences and support each other, both during formal sessions and informal meetings.
In addition to this summer campus, some applying artists may also be selected for a Footprints tour in Europe, for which they will be paired with FT selected agents and supported by FT mentors. Participants need to be highly motivated and to show a desire to engage in the development of an entrepreneurial activity. They must have knowledge and skills in the music field and be able to work in autonomy.
Application deadline: April 15th 2022
For further information see here.
READ THE TERMS AND CONDITIONS
APPLY