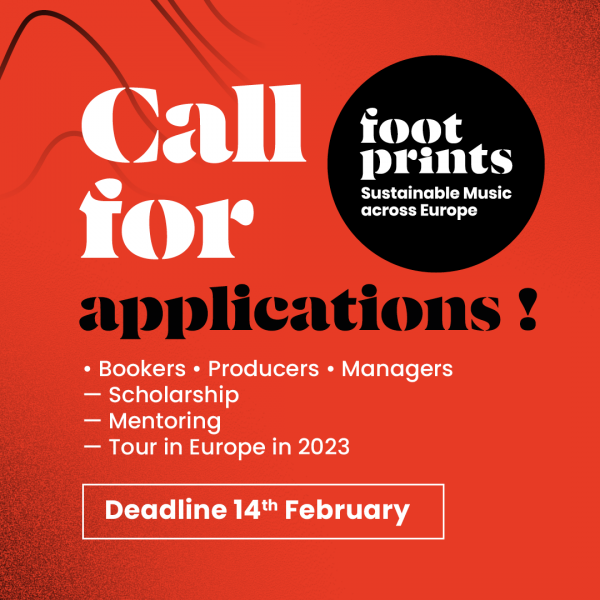 Footprints is aimed at young and motivated agents willing to develop their experience on tours and European networks. They will be working with musicians applying to the project and in touch with FT partners in order to benefit from their experience and specific expertise. The participants can be students or graduates of specialized academies, but also people working in the cultural field and wishing to develop a new activity. Participants need to be highly motivated and to show a desire to engage in the development of an entrepreneurial activity. They must have knowledge and skills in the music field and be able to work in autonomy.
PROGRAMME OVERVIEW
Selected agents will take part in two sessions of training and workshops with professionals in 2022:
* Les Ateliers Footprints at Périscope, May 2–6, Lyon, France
* International Jazz Platform: Footprints Edition, July 10–14, Łódź, Poland
Upon completion of the training programme, agents will be paired with FP artists and will be mentored by Footprints partners in order to organize a concert tour in Europe.
All the elements of the programme aim at introducing new skills and providing a better comprehension of social, ecological and economic features that are at stake in the future for the music industry.
Participants must:
* be at least 18 years old and fluent in English;
* live in one of these countries: Poland, Austria, Netherlands, Norway, Slovenia and France.
Deadline application: February 14 2022.
Further information at Footprints website.

Note: Next call for application (Artists) – Spring 2022.