News
Developing a 360-degree audience strategy
Join our online workshop series this autumn to enable you to produce or update your audience strategy.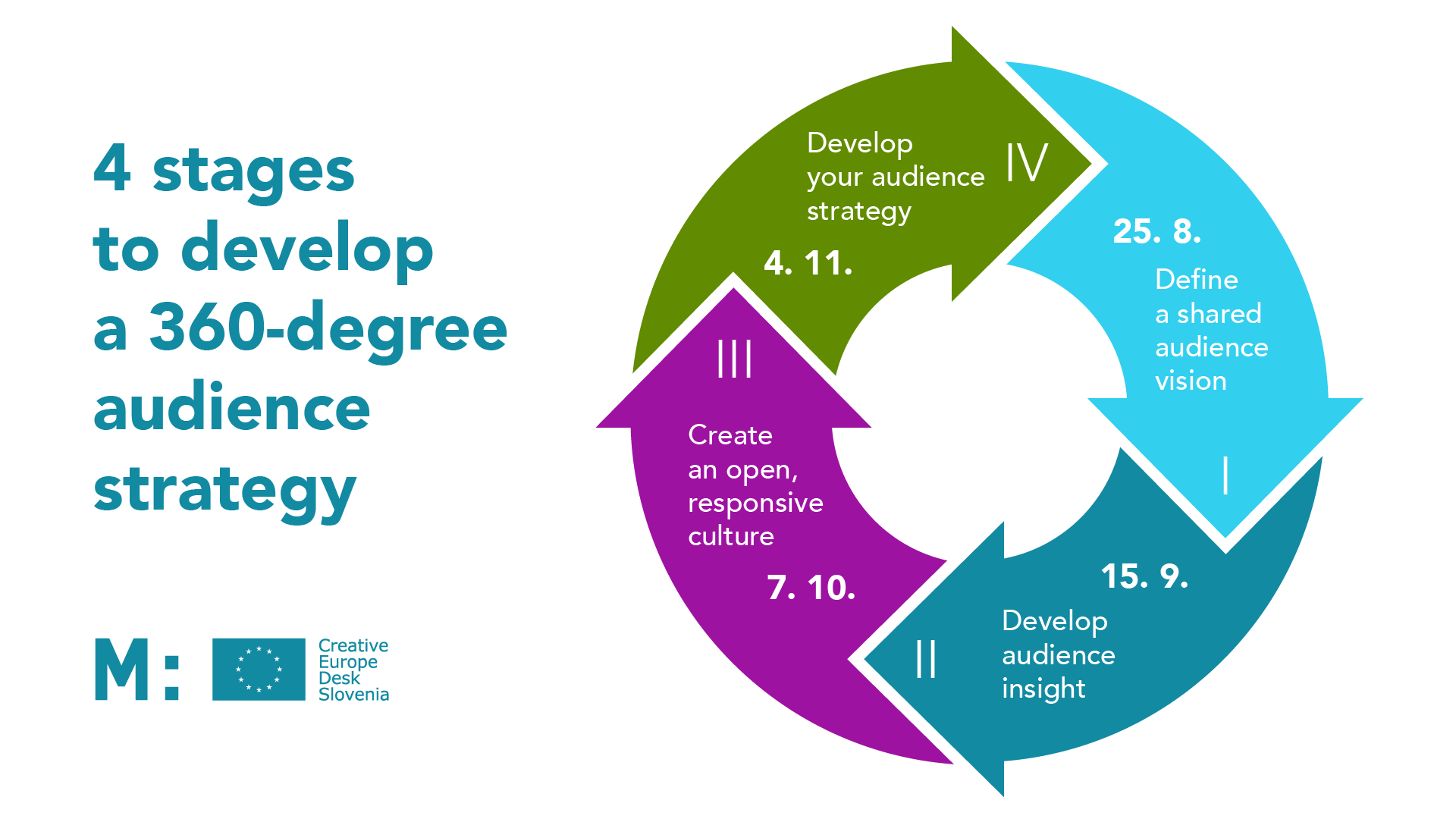 #1 Defining your shared audience vision:
25th August 2020, 10am – 1pm
#2 Developing useful audience insight:
15th September 2020, 10am – 1pm
#3 Creating an open, responsive culture:
7th October 2020, 10am – 1pm
#4 Producing a 360-degree audience strategy:
4th November 2020, 10am – 1pm
Please note that while you can just book for one or two sessions, the workshops will build on one another. If you attend all four, by the end of the process you'll have the outline of your new (or refreshed) audience strategy in place.
Each session will include:

• Presentation, insight and advice from our trainer, Julie Aldridge
• Practical exercises for you and your colleague/s to carry out during the session with support from Julie
• Discussion with participants from other organisations to share ideas and spark new thinking

More information HERE.
REGISTRATION: The number of packages including all 4 sessions is limited to 10 organizations to enable time for one-to-one support during the training process. However, as many people from your organisation can attend as you like, for just one fee of 75 EUR* for the package including all 4 sessions. We recommend that two (or even more) representatives from the same organization attend, and that at least one team representative attends all 4 sessions.
The registration fee for each individual workshop is 50 EUR*, while participation at the last workshop (Nov. 4) is possible only for those attending at all three previous workshops.
*Actual value of the series is 560 EUR. Motovila offers you more than 80% discount and contributes to the development of your organization.
APPLICATION DEADLINE: until Monday, August 24, 2020 by 12 noon or until there are places available. The registration fee for a package of 4 workshops needs to be paid via bank account before the first workshop or no later than Monday, Aug. 24. 2020 until 12 noon. Send the order form or data required to issue the invoice to info[at]motovila.si.
ADDITIONAL INFORMATION: Ines Kežman, ines.kezman[at]motovila.si