Supported projects
List
GG4A: Innovative Intercultural Reading Promotion
Malinc Publishing House (Leader), KUD Sodobnost International (Partner)
Creative Europe (2021–2027) - CULTURE

Books and Reading / Literary Translation

Culture

2021

199.983,00 EUR

50.163,20 EUR (Založba Malinc)
36.124,80 EUR (KUD Sodobnost Internationial)

July 1, 2022 - June 30, 2025

In Progress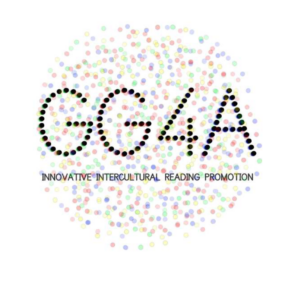 The project GG4A: Innovative Intercultural Reading Promotion promotes and contextualizes six high quality European literary works for young readers of minority and/or less known literatures, most of them written in lesser used languages.
Leading authors from Slovenia, the Basque Country and Portugal are translated into Macedonian, Slovenian, Basque, Spanish and Portuguese by renowned translators. Dissemination activities of translated works in five languages of the project are based on research on reading literacy, which in digital times requires new tools to reach new audiences. To foster digital reading literacy they include the use of an interactive platform in which reading competence is linked to digital competence through gamification in previously prepared ludic activities that include competition, teamwork and creativity.
Creative writing workshops are other project's activities which, in addition to offering different types of activities for young people, provide materials (handbooks, webinars, videos) for teachers and librarians that can also be used when the project ends. Important activity is networking: tutoring of consortium members, sharing best practices within and outside the consortium at B2B meetings, large and small book fairs and video presentations for Latin American publishers.
Five public events will be organized during the course of the project, including translated authors and their translators. All these activities will be promoted through press releases, newsletters, announcements, social media, bloggers, etc.
Young adult literature always has two addressees. Although the project activities are designed for young people, they also address adults (experts, teachers, librarians, general audience) at the same time. The members of the consortium are convinced that all audiences will benefit from the results of the project, as well as the societies of the countries included in Europe and beyond.
Malinc Publishing House
(Leader)
Medvode
All projects of Slovenian producer
KUD Sodobnost International
(Partner)
All projects of Slovenian producer
Foreign producers in the supported project
Publishing Company Skaznuvalka Dooel Skopje

(partner)

Former Yugoslav Republic of Macedonia

Trinta-por-uma-linha

(partner)

Alberdania

(partner)