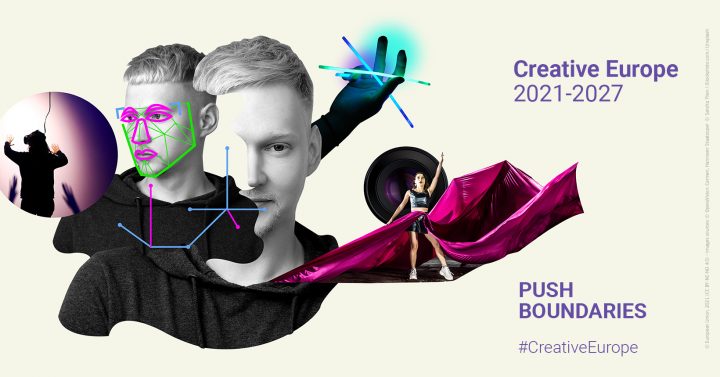 The Creative Europe programme 2021-2027 has a budget of € 2.44 billion, compared to €1.47 billion of the previous programme (2014-2020). Creative Europe invests in actions that reinforce cultural diversity and respond to the needs and challenges of the cultural and creative sectors.
The main objectives of the programme are to
– safeguard, develop and promote European cultural and linguistic diversity and heritage;
– increase the competitiveness and economic potential of the cultural and creative sectors, in particular the audiovisual sector.
The novelties of the programme will contribute to the recovery of these sectors, reinforcing their efforts to become more inclusive, more digital and environmentally more sustainable.
The Creative Europe programme is divided in 3 strands:
– CULTURE strand: Initiatives promoting and enhancing artistic and cultural cooperation at European level.
– MEDIA strand: Actions encouraging the competitiveness, innovation and sustainability of the European audiovisual sector.
– CROSS-SECTORAL strand: Initiatives promoting innovative actions and collaborations across the audiovisual and cultural sectors.

Further information at the European Commission website.
Who are the potential beneficiaries of Creative Europe?
The programme is open for cultural operators (legal entities!) who are active in the cultural and creative sectors and established in the states which are taking part in the programme. These states include the EU member states (27) as well as certain third countries or regions (bilateral or multilateral cooperation measures) and international organisations (UNESCO, Council of Europe, OECD, and WIPO).
For funding opportunities see Education and Culture Executive Agency (EACEA) and  Funding & Tender Opportunities Portal.
Find out about previous programme Creative Europe 2014–2020 and its sub-programmes Culture, MEDIA and Cross-Sectoral strand.